MODEL EUROPEAN UNION SPAIN
ROLES
In MEU Spain we give you the opportunity to participate in three roles, which represent different aspects of the legislative process of the European Union.
---
From the 6th to the 10th September 2021 you can participate in the new simulation of BETA Spain: MEU Spain, the event where tens of young people can become representatives of the European citizens in the EU institutions.
---
MEMBER OF THE EUROPEAN PARLIAMENT (MEP)
One of the two institutions who pass laws, the European Parliament is composed of 705 MEPs divided in 8 parliamentary groups. Along with the Council of the European Union, it determines the final form of European legislation. As they are directly elected every five years, they represent the European citizens.

In MEU Spain, MEPs will be proportionally distributed along the parliamentary groups.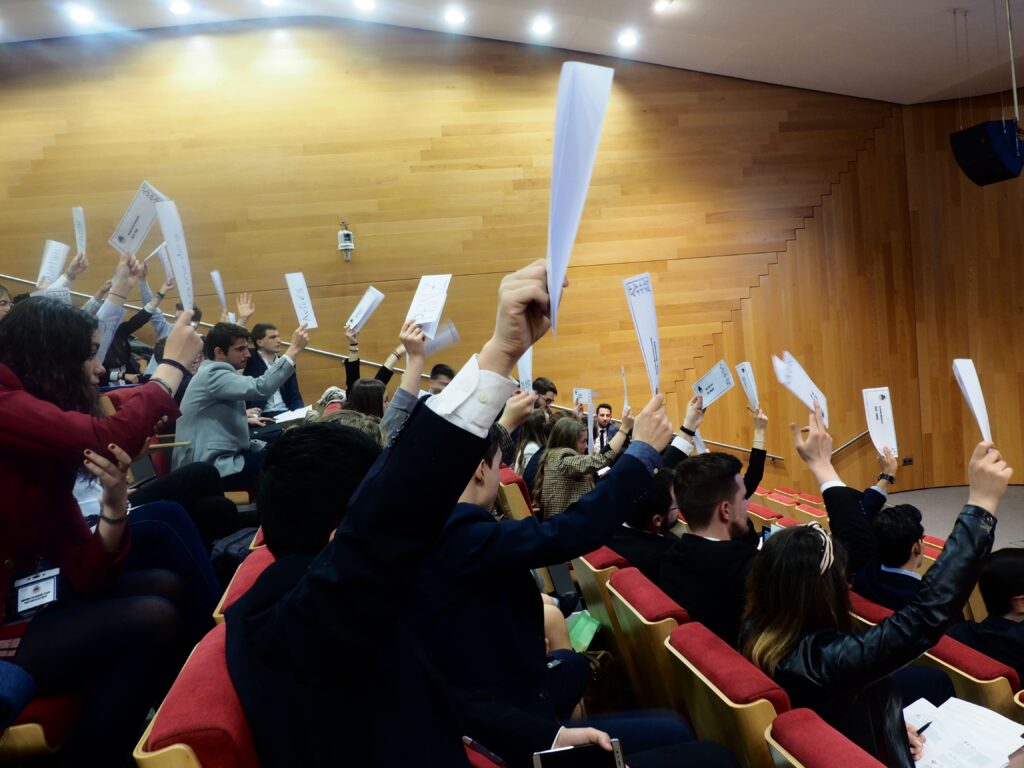 ---
MINISTER
The Council of the European Union is made up of ministers of the Member States (currently 24). Along with the European Parliament, it is one of the two existing legislative bodies. If the European Parliament represents the interests of the citizens, the Council of the European Union represents governments and their priorities.

In MEU Spain, the ministers will represent the interests of the country that corresponds to them, so that the final legislation is adapted to the position of the government they defend.
---
JOURNALIST
Despite not participating directly in parliamentary debates, journalists can have an influence on the final result of the vote. A last minute information, secret negotiations that come to light or the summary of the news are part of the tasks of the information professionals.

In MEU Spain, journalists will do their work following the instructions of the journalists coordinator, helping participants to understand everything that happens and to know the latest news.
---
MEU SPAIN
Join the conference!
You may participate as a Member of the European Parliament (MEP), minister in the Council of the European Union or journalist.
Apply through the following form.
If you have any questions or you want to know more, you can contact us through our social media and by email.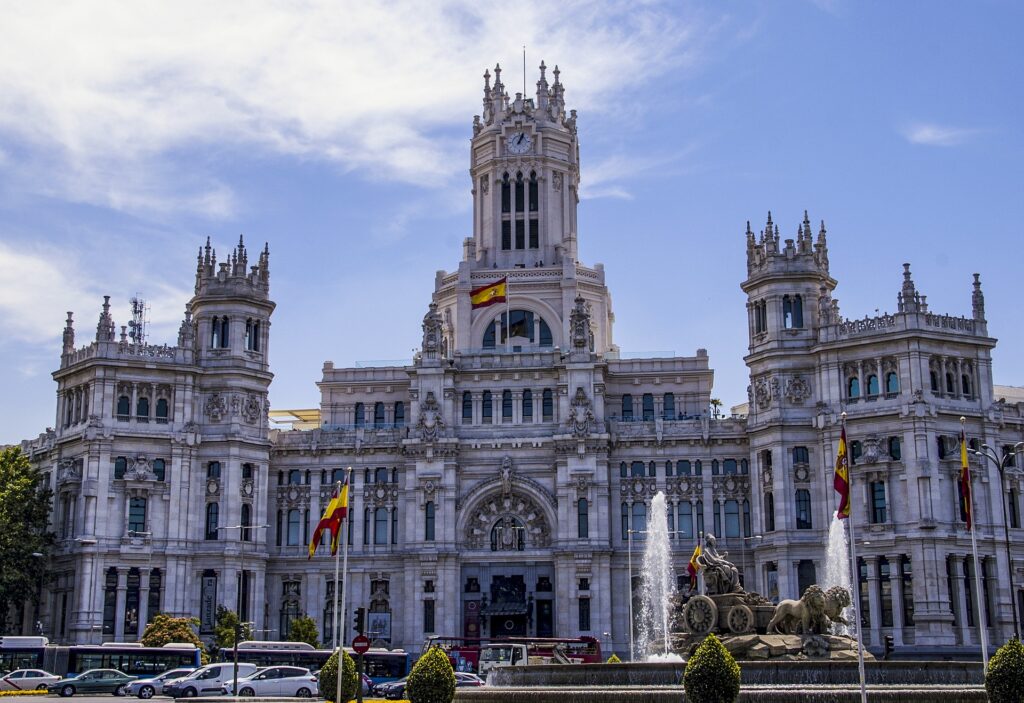 Enjoy a unique experience at the Palacio de Cibeles, one of the most emblematic buildings in Spain, where the Madrid City Council is located.