MEU SPAIN
Model European Union Spain es un evento internacional organizado por BETA España situado en el corazón de Madrid, con el fin de enseñar sobre las instituciones europeas por simular roles de eurodiputados o ministros en el Consejo de la Unión Europea.
---
Del 6 al 10 de septiembre puedes participar en la nueva simulación de BETA España: MEU Spain, el evento donde decenas de jóvenes de toda Europa podrán convertirse en los representantes de los ciudadanos europeos en las instituciones comunitarias.
---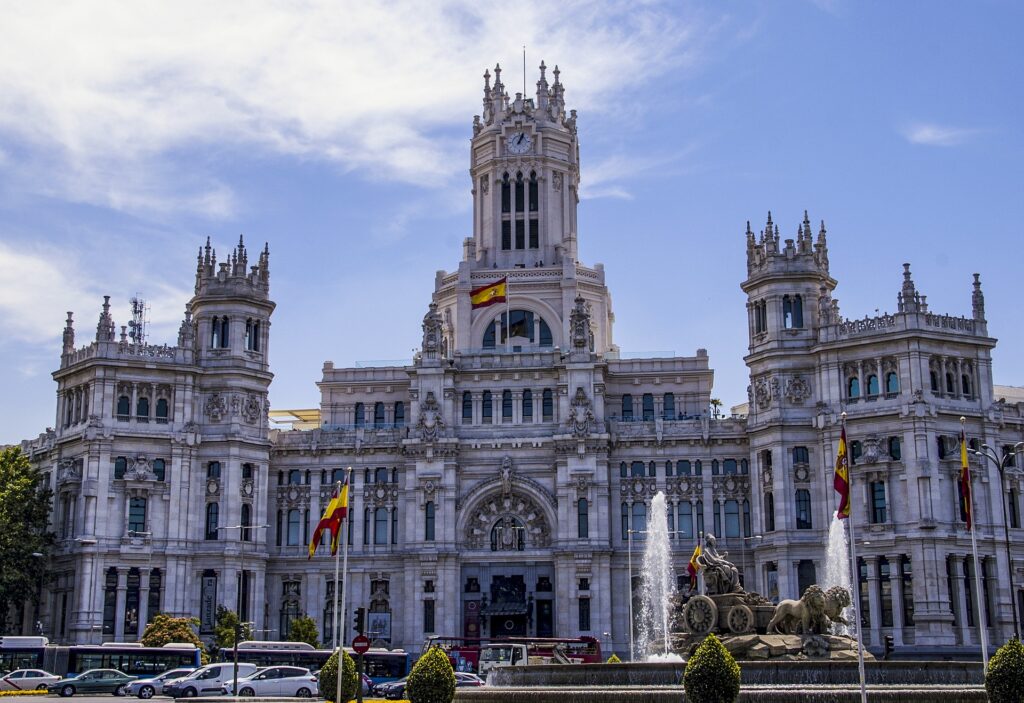 Enjoy a unique experience at the Palacio de Cibeles, one of the most emblematic buildings in Spain, where the Madrid City Council is located.
MEU SPAIN
Join the conference!
You can be a Member of the European Parliament (MEP), a minister in the Council of the European Union or a journalist.
Apply through the following form.
The BETA Spain newsletter will be available very soon, with all the association's information every month in your email.